Blog
Wans Roses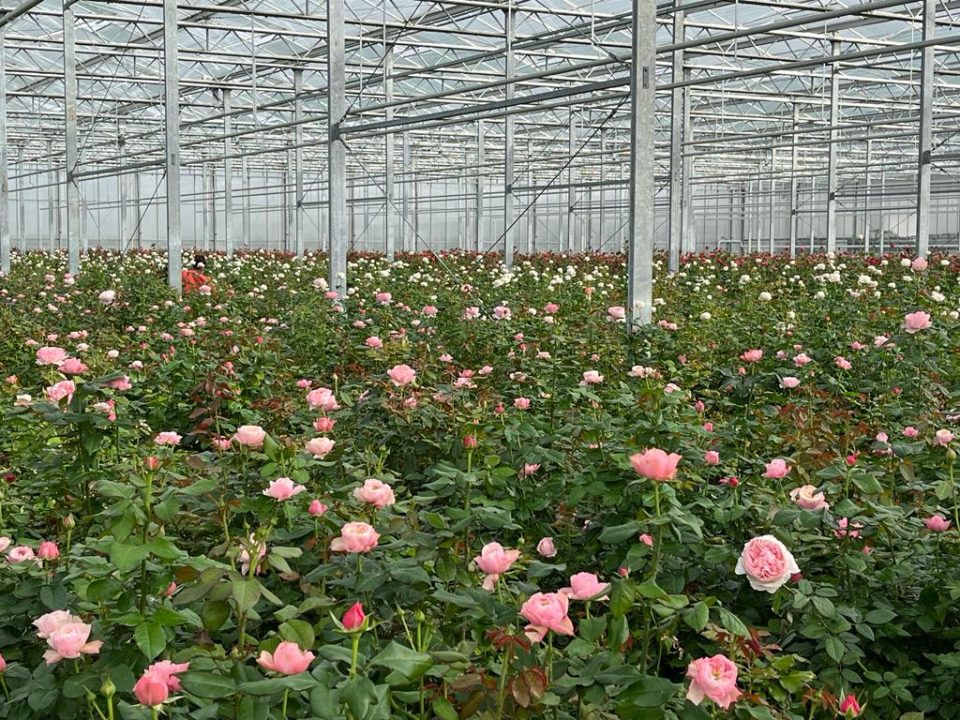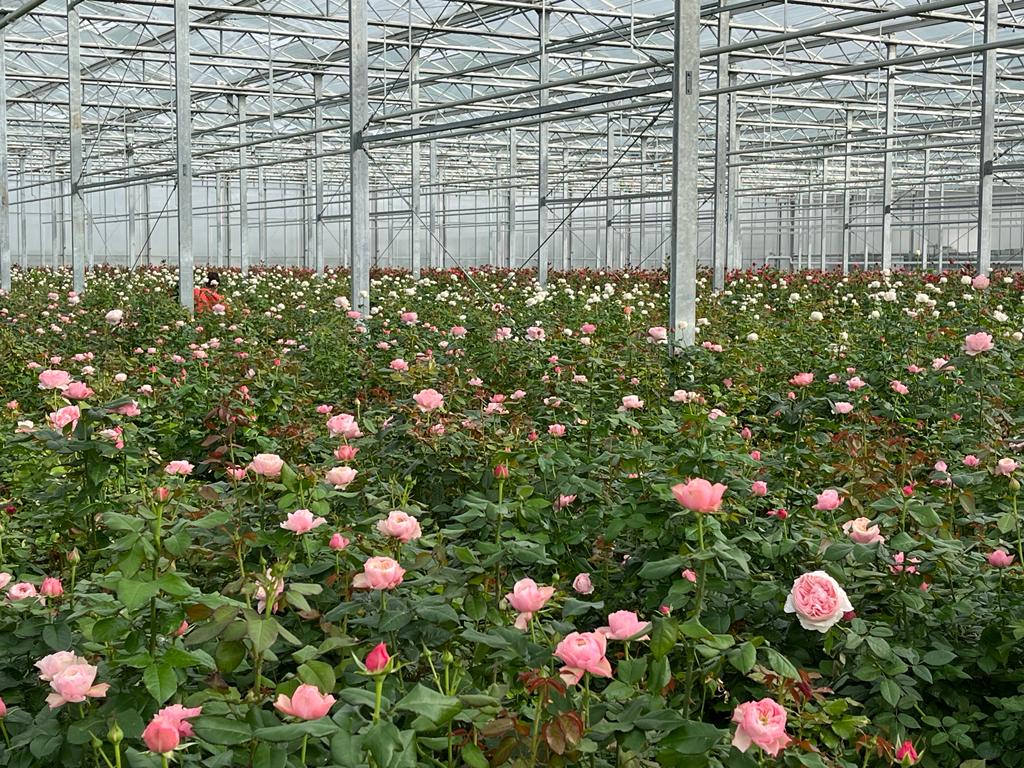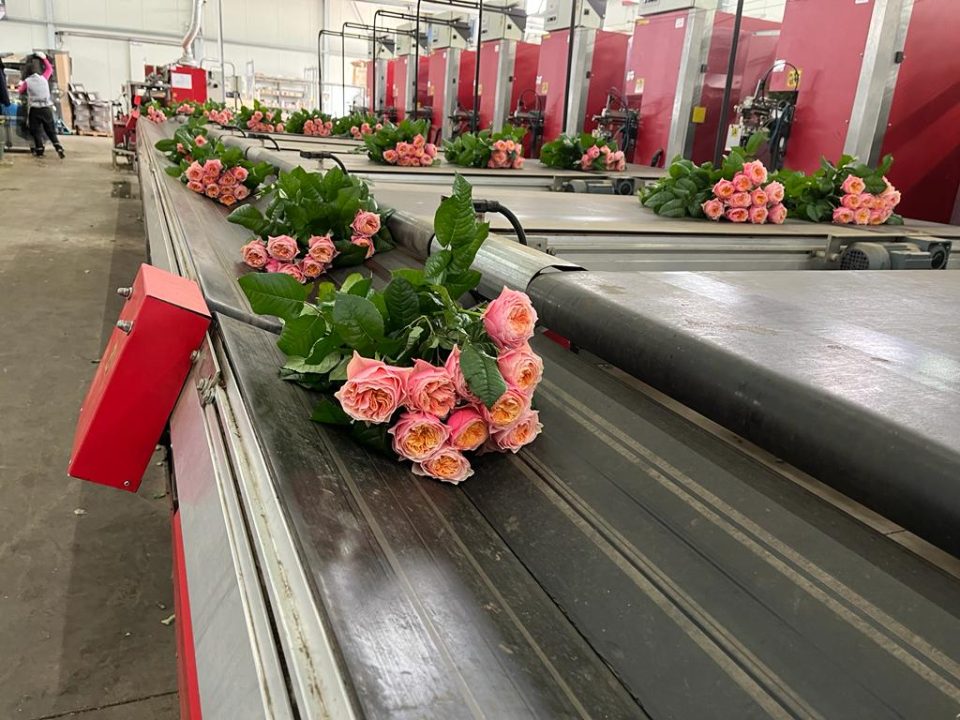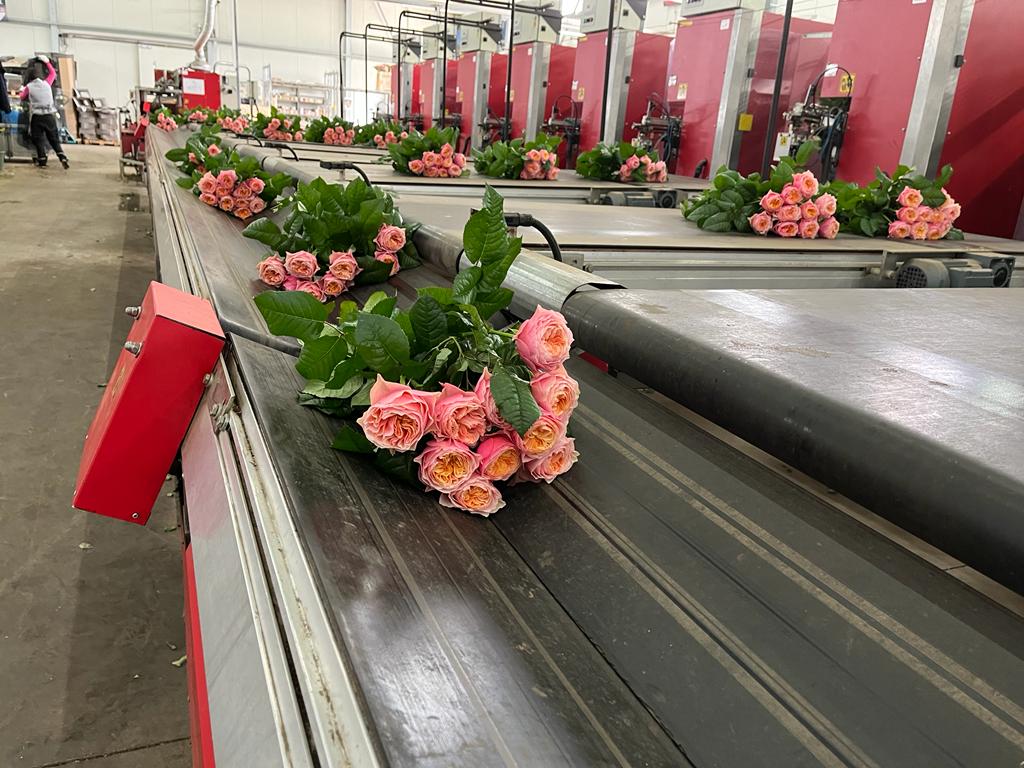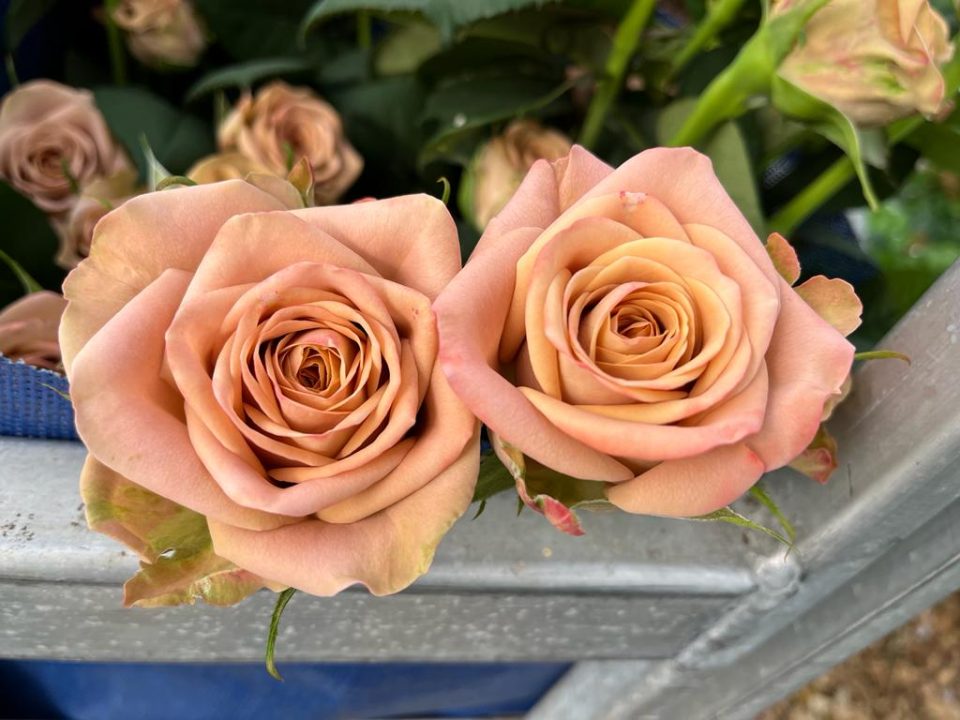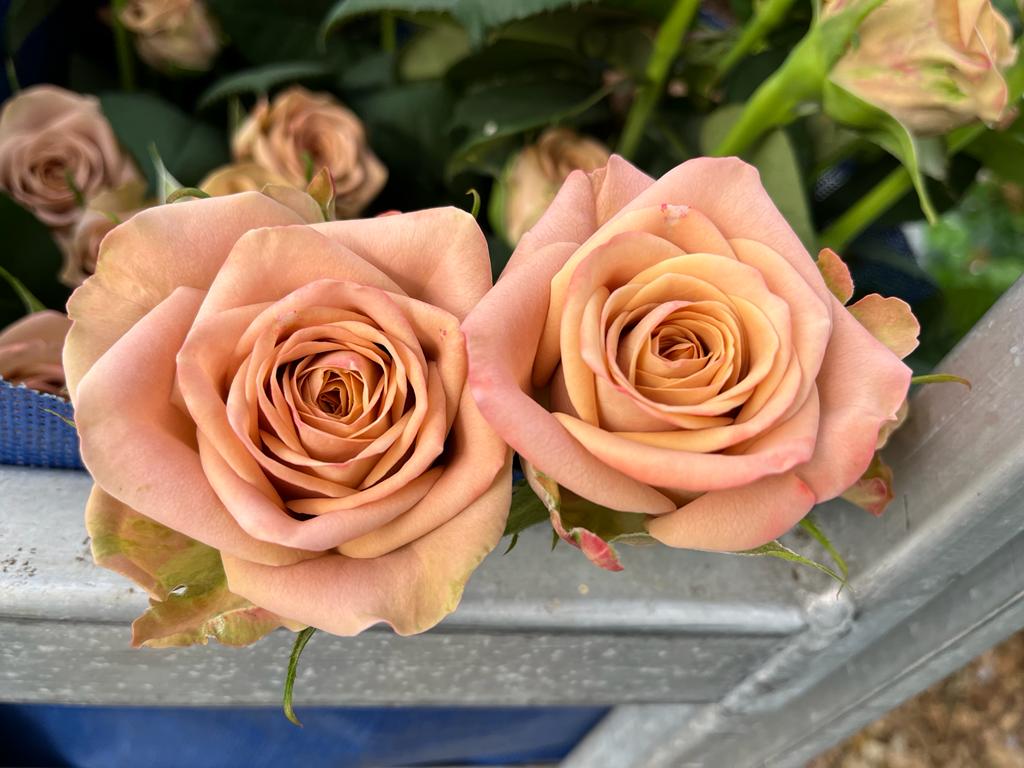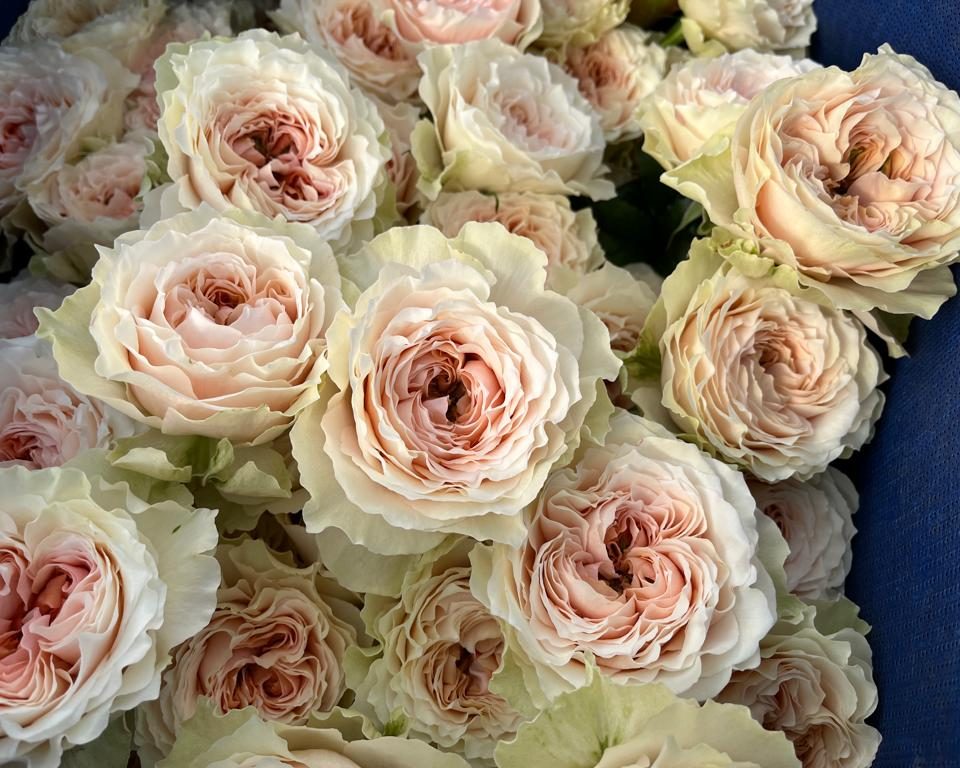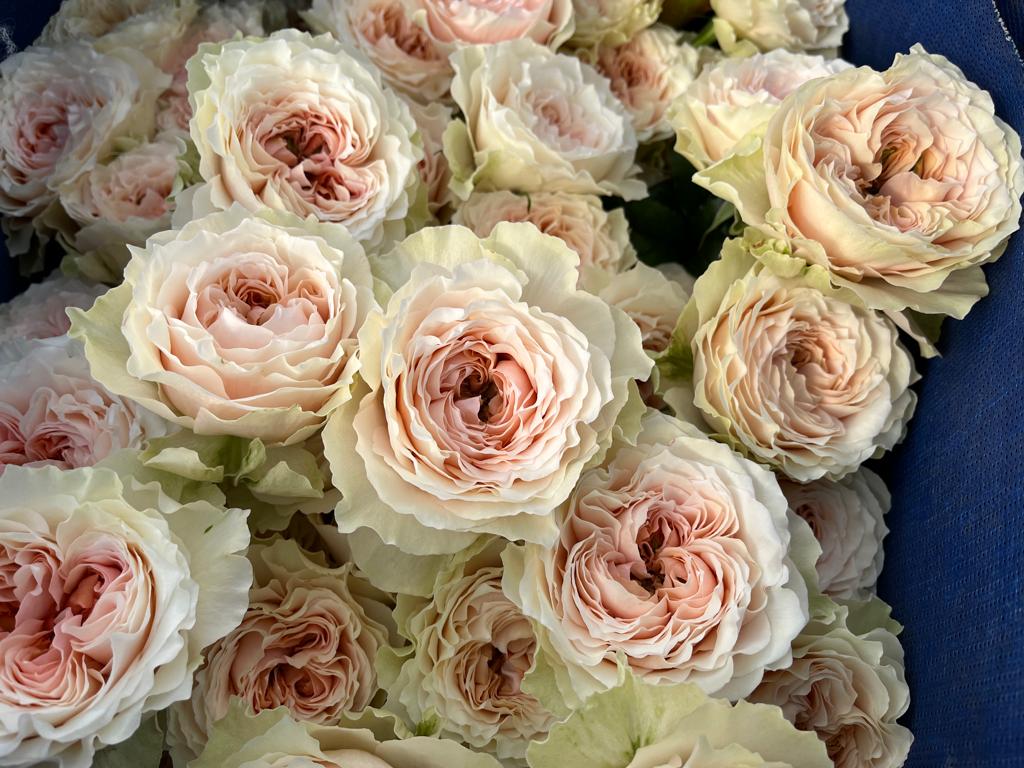 Royal Beauties
Who hasn't heard of Wans Roses? This family company, located in Straelen, Germany has been growing cut-roses since 1975. Since 2011 they specialize in English type garden roses, scented wedding roses, and roses with exceptional colours. Strictly seasonal, the roses are available from early March until the end of October. Wans' assortment contains thirty two varieties, which produce around 5.6 million stems a year, and are grown in a modern greenhouse, spanning 42,500 m² .
Last year, we had the opportunity to visit this fantastic grower and learned a lot about the process of how these beauties are grown. Wans Roses grows their roses in a sustainable and CO2-Neutral way. During the cultivation period of approximately five years, the rose plants grow in special coconut substrate on culture channels, which facilitates harvesting work. The greenhouses are heated with sustainable waste heat from three modern combined heat and power plants, which are operated exclusively with renewable energy resources. As of 2022 they also use a new wood chip boiler, whenever there are higher heart requirements. This way the company reduced their C02-emissions by 3,120 tons per year.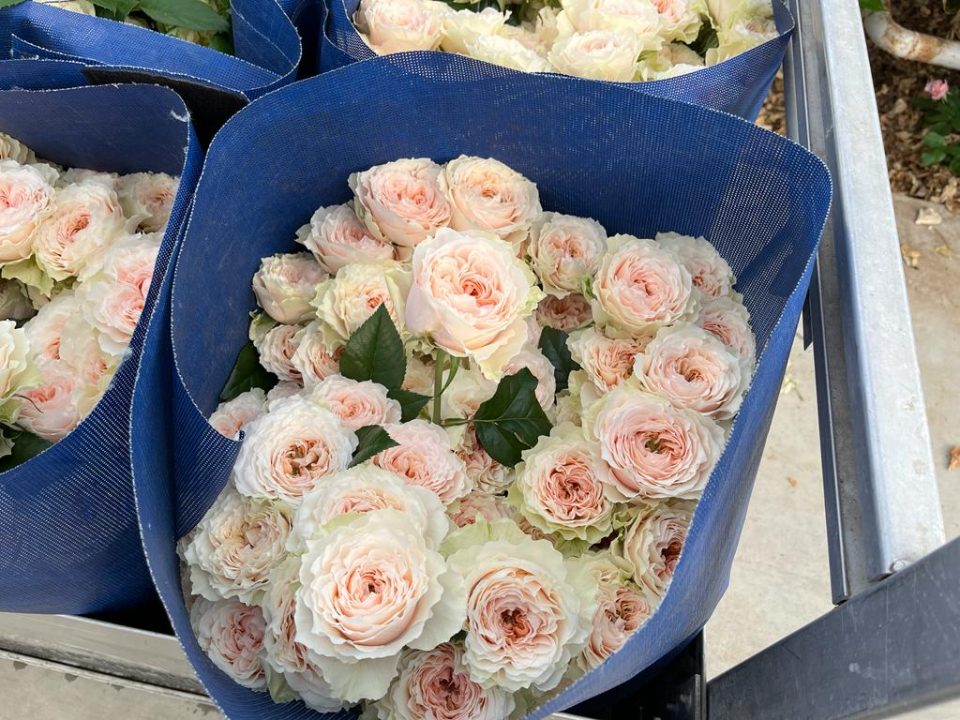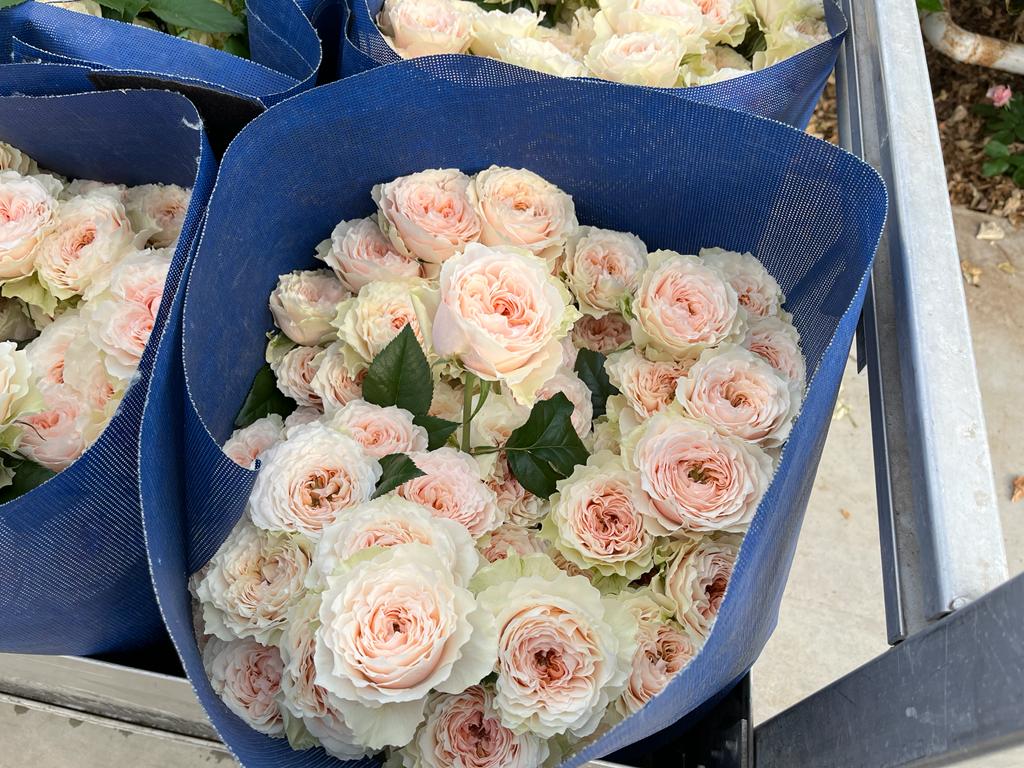 Waste water is reused completely through a system that uses UV radiation to clean the water, before it's stored in large bassins, and the company's own photovoltaic system powers the machines. The machines are only operated during the time the solar panels produce energy, so that no extra electricity is needed. There is no extra light used in the green house. This means the roses have a natural growing process and are grown with as less impact on the environment as possible, and with a better C02 footprint that roses imported from other countries!
To protect their roses from pests biological plant protection is used. This is mostly beneficial organisms, such as the predator mite and the creeping weevil, which act as natural enemies. Also, in terms of packaging, the company thinks ahead: all their roses are packed in paper sleeves that carry FSC certification. No plastic whatsoever, and the paper sleeves protect the flowers just as well!
You can find Wans Roses' daily offer in our webshop under the VMP button!