Blog
Helleborus Aarendelle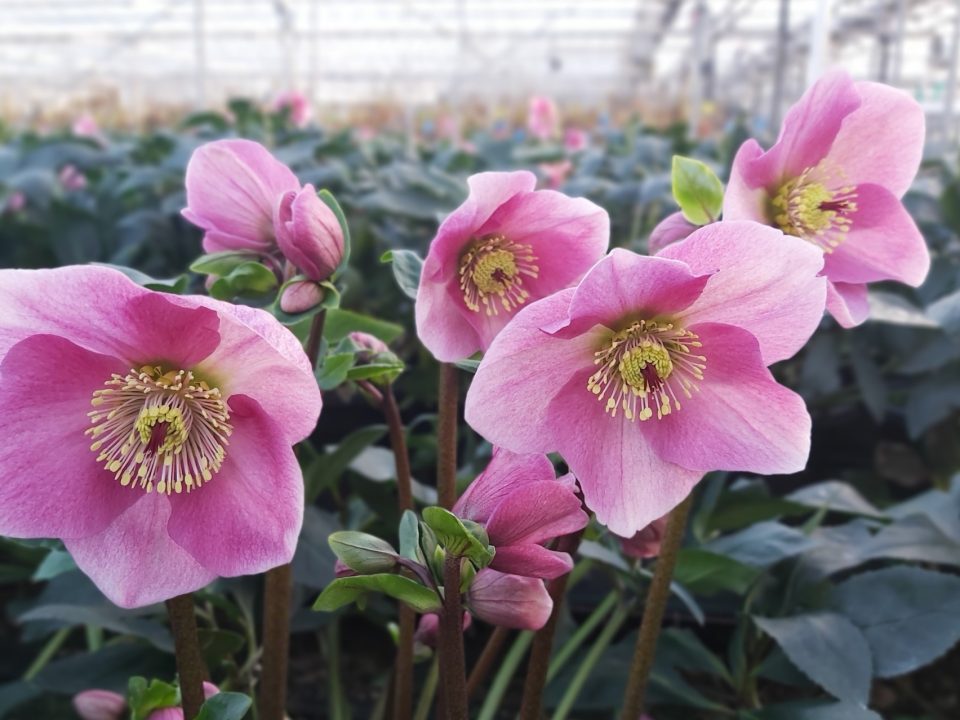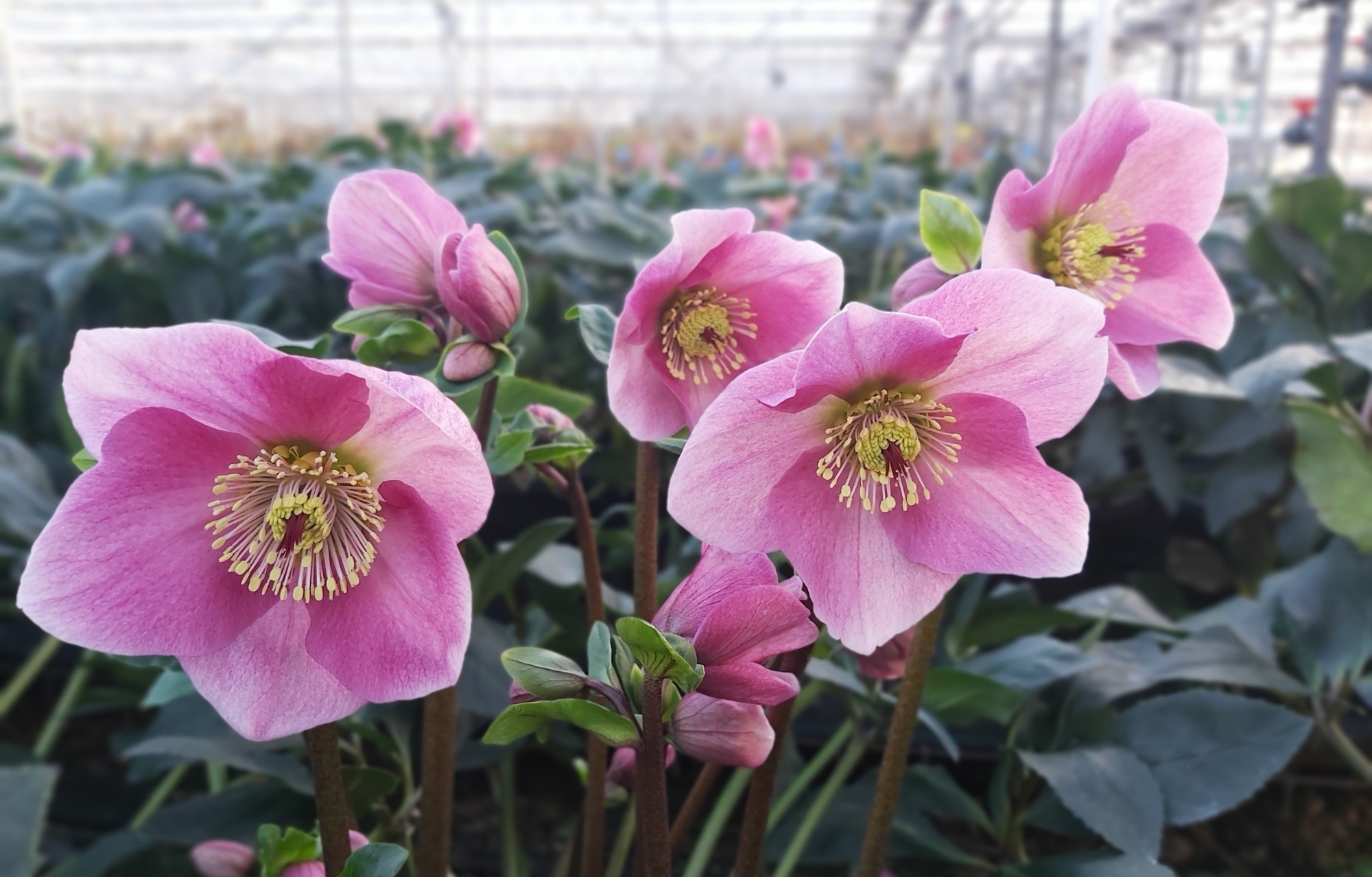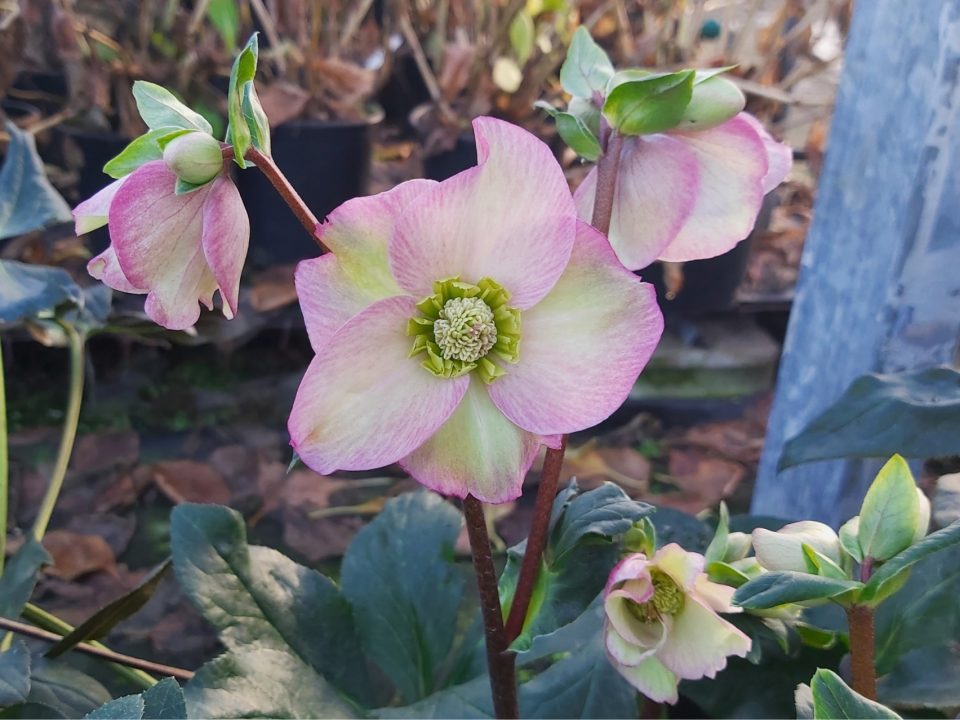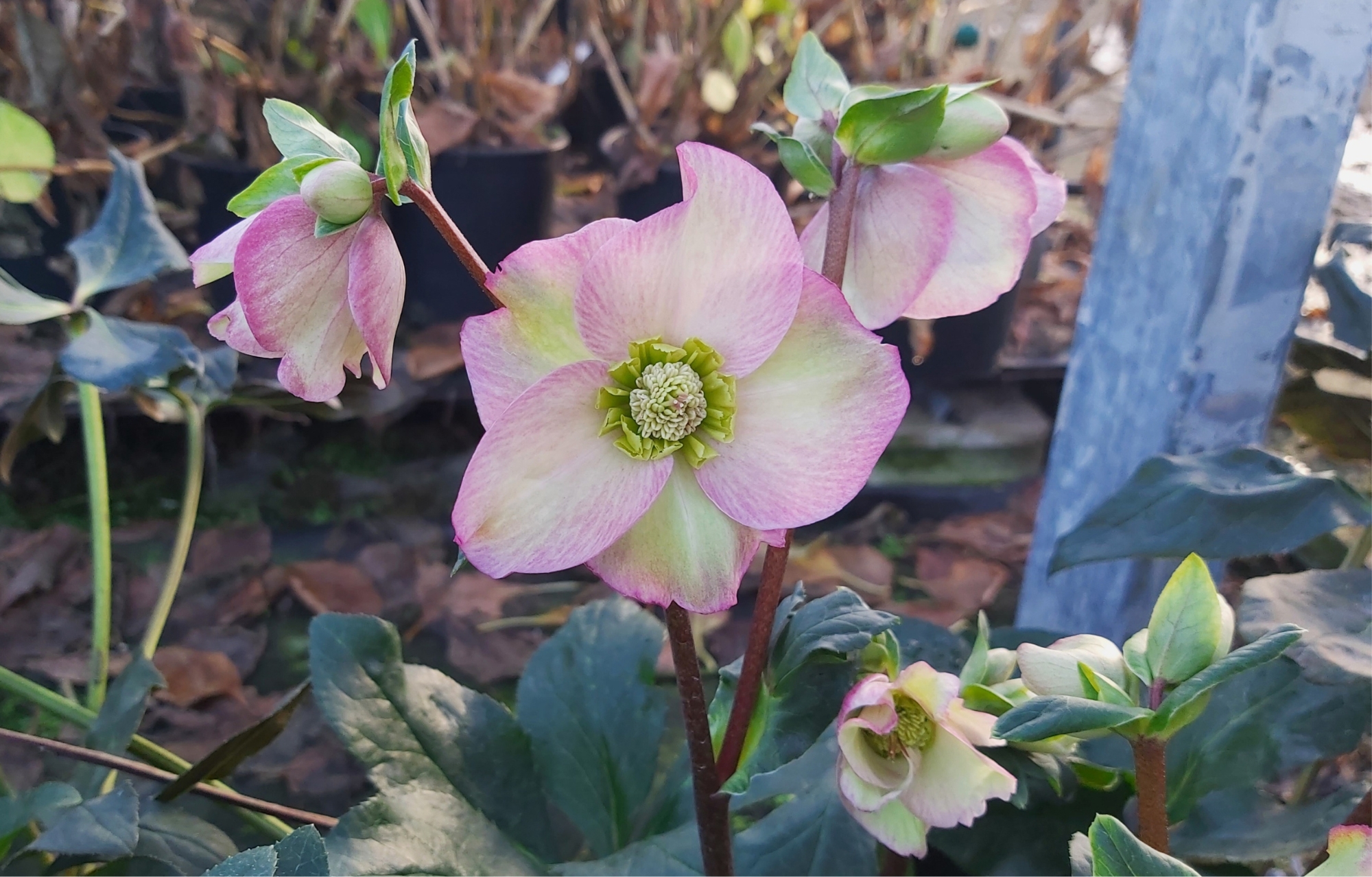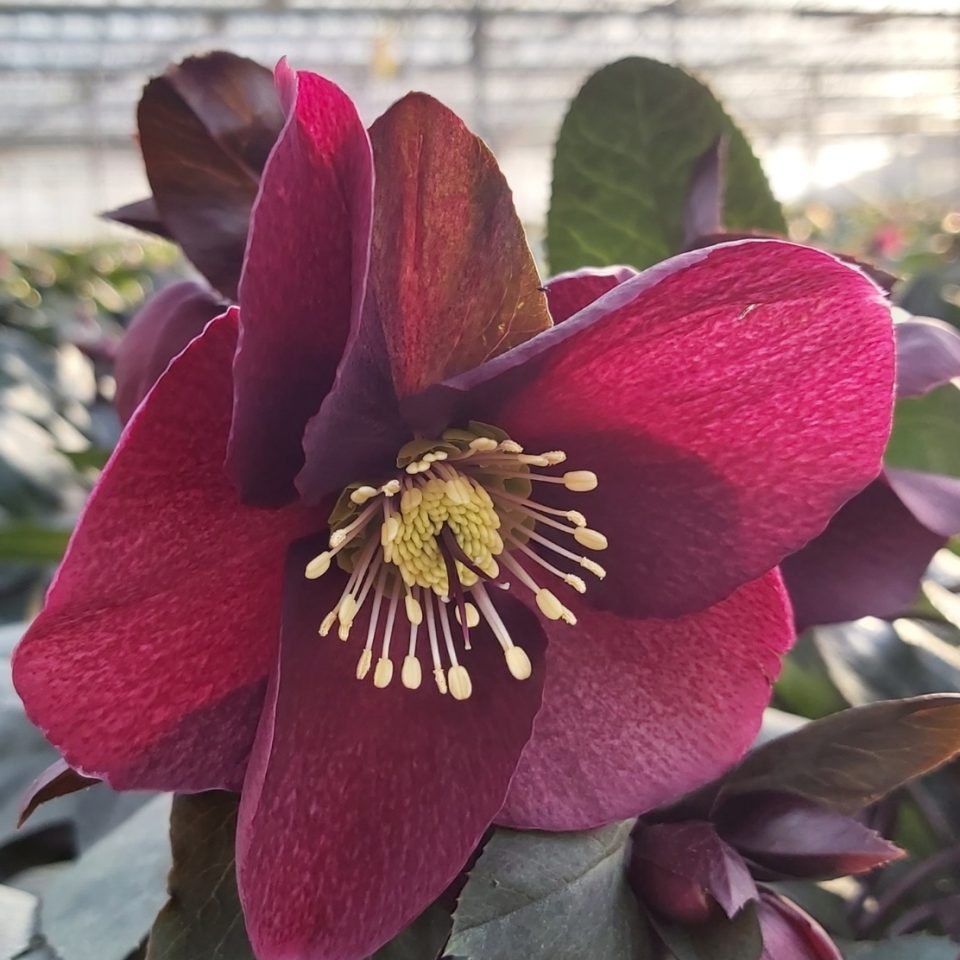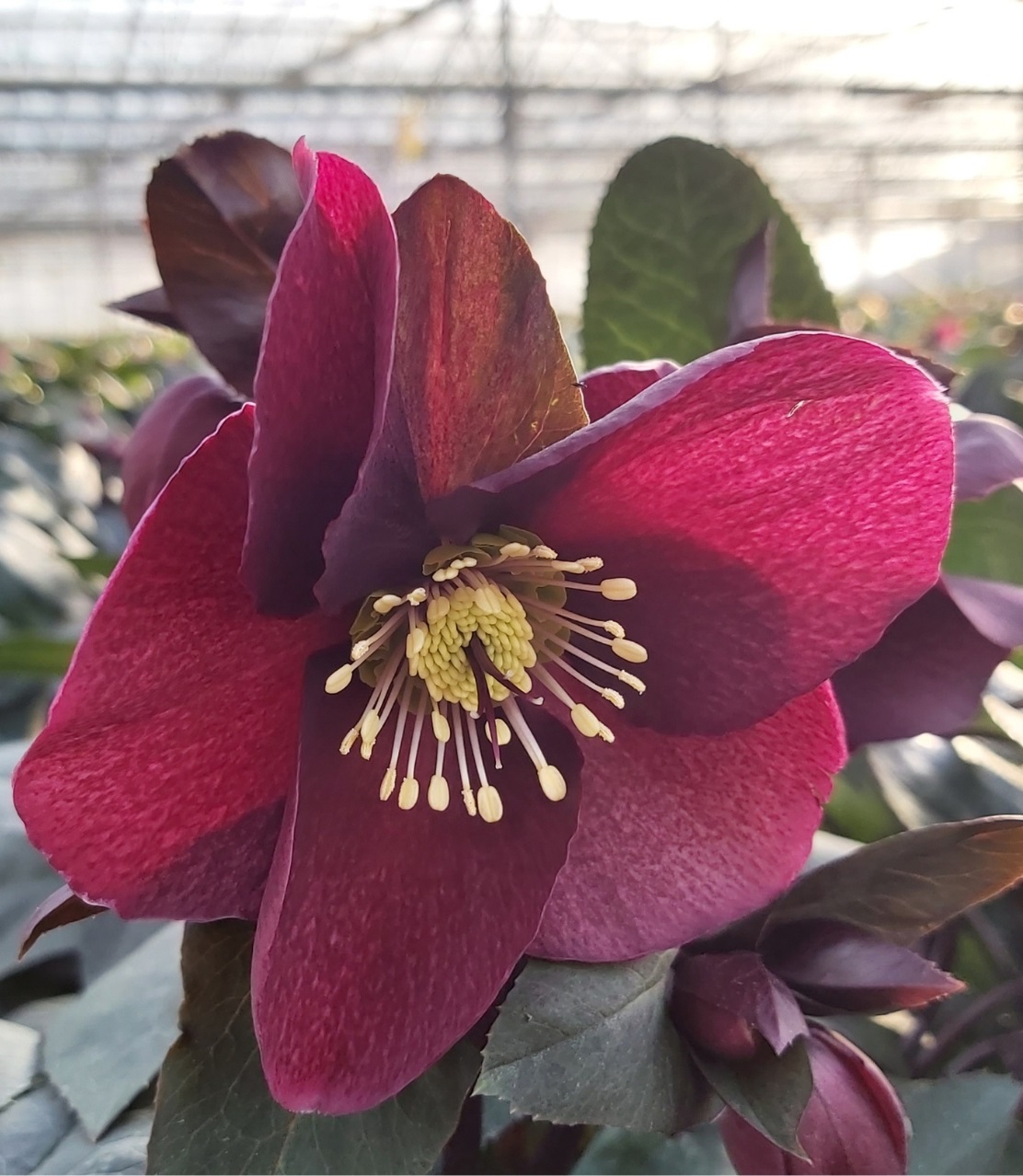 Helleborus Aarendelle
You might have seen them in our webshop again! Helleborus Aarendelle through the direct link to the Helleborus assortment of Sonneveld Hydrangea. Sonneveld grows Hydrangeas during the Summer season, and during the winter season they have some amazing Helleborus varieties. All the varieties that Sonneveld grows are of the Aarendelle series. These are known for their sturdy stems, big flowers, and long vase life. Sonneveld grows three of the Aarendelle lines: Sara, Bella, and Nora, and the shades range from pink to purple and dark red.
Sonneveld Hydrangea is a true family company, run by the brothers Piet, Henk, and Steve. Their grandfather started the company in 1927, and over the years they have changed from a vegetable grower to a grower of quality cut flowers. A few years ago the brothers came in contact with a German breeder who was developing a new series of cut Helleborus. Thinking that this would be an interesting flower to grow in the winter season, they decided to give it a try.
They put some of the Helleborus varieties in a small part of their greenhouse, and were quick to discover the cultivation of this flower is very natural, but not easy! A few years down the line, Sonneveld has mastered the cultivation of Helleborus and has expanded the amount of crops in their greenhouse.
The thee lines of Helleborus Aarendelle that Sonneveld grows, each have their own distinct features. The Bella produces large flowers on a thick unbranched stem, while the Sara produces multiple blooms on branched stems. Nora is known for their extra-long stems.
Helleborus grow best in colder temperatures. Therefore their production is rather sustainable, as there is no need for gas to warm the greenhouse. The flowers are cut by hand with a special knife that releases a drop of milk onto the plant to close off the wound. This protects the plants against diseases. After harvesting the flowers are placed into water with a bactericidal pre-treatment agent. This ensures the flowers' long vaselife. No flower food is needed!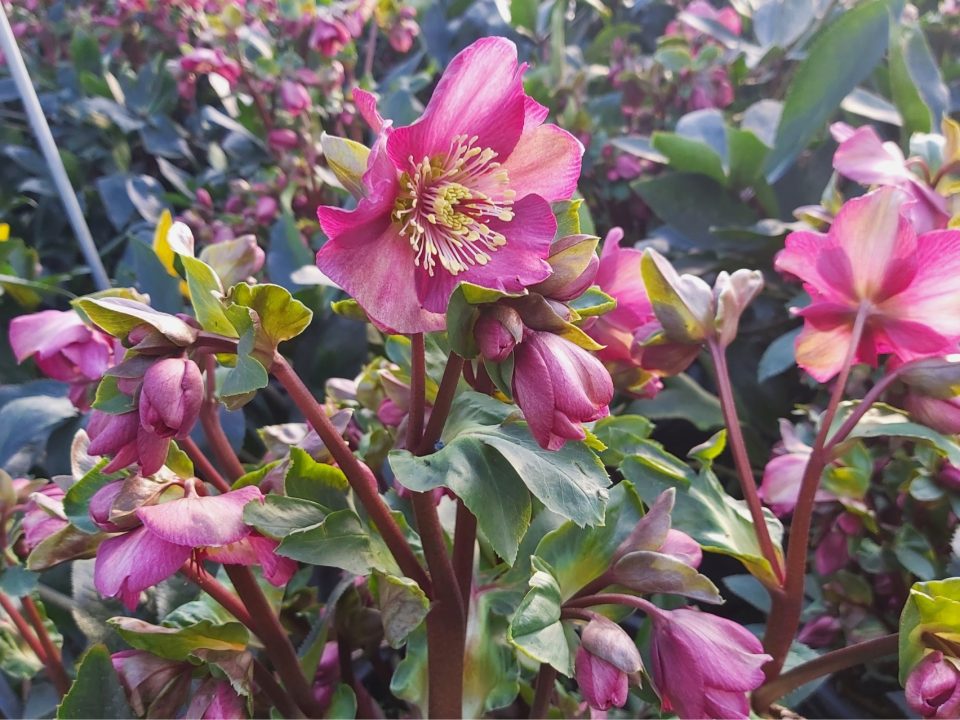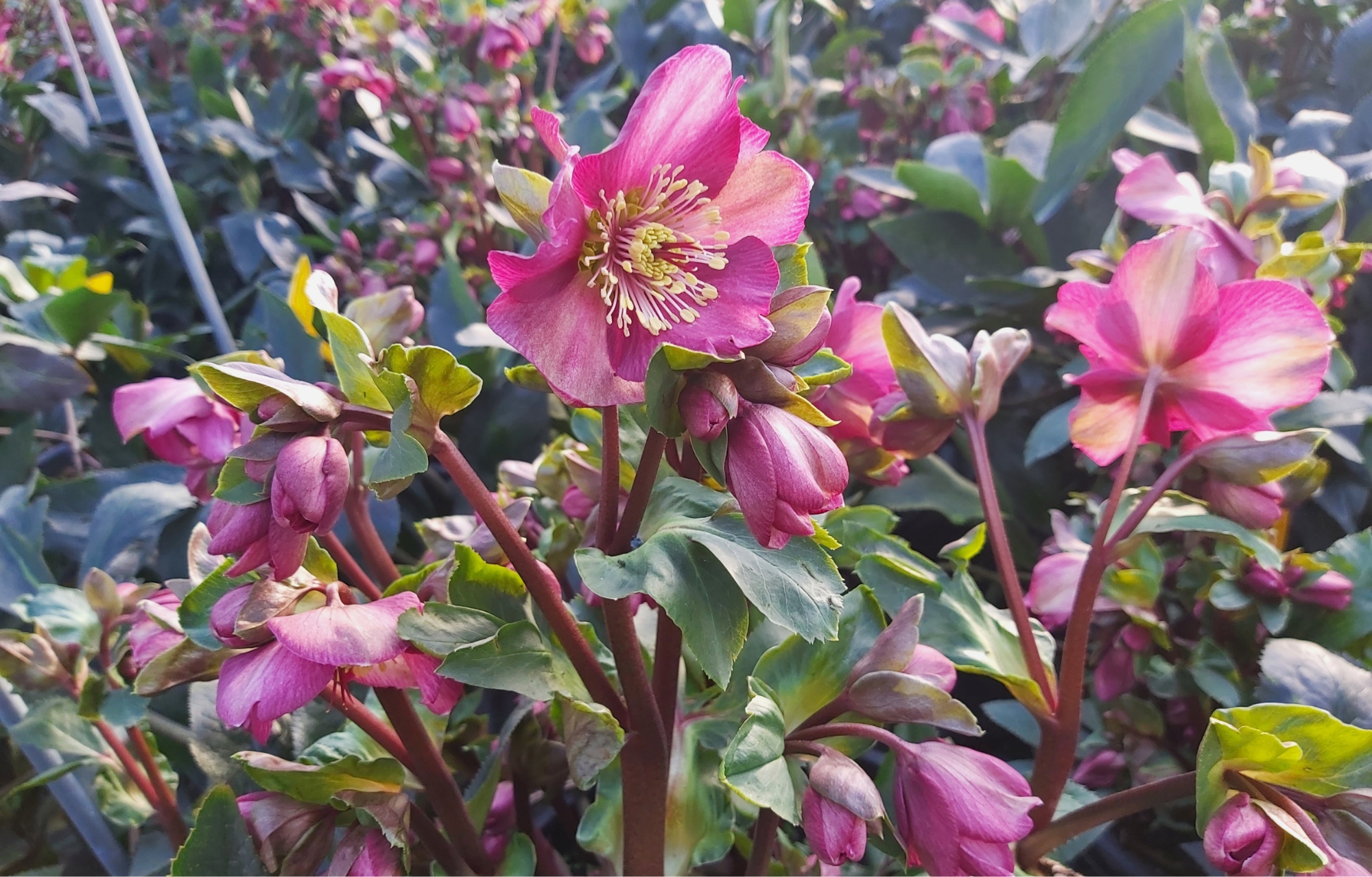 Helleborus Tips
Sonneveld Hydrangea is the only grower in the Netherlands that grows Helleborus Aarendelle. Helleborus Aarendelle are specifically bred cut flower varieties. To ensure the quality the flowers are grown with the utmost care, and harvested in the right stadium. After harvest, the flowers are in water with a pre-treatment agent. It is important that this agent has a bactericidal effect.
With these tips, you can keep the Helleborus up to three weeks:
Flower stem care
1. Re-cut the stems immediately upon arrival for improved water uptake and place them in fresh cold water.
2. Change the water daily, or use water with a bactericidal pre-treatment agent. Re-cut stems that turn black at their bottom ends and place them in fresh water.
3. Important: do not use any kind of flower food!
Storage
1. The flower stems need to be stored in a cool place.
2. Make sure to keep them protected from direct sunlight and at a sufficient distance from heaters.
A tip for weak flowers in the vase: Roll the flowers in newspaper. Cut a small piece off the stem and refrigerate them for a while. Then put them back in the vase with clean water.
For more information, check www.aarendelle.com!
Articles de blog en vedette
Contact
Vous souhaitez devenir client de Hukra, obtenir accès à la boutique en ligne ou avez-vous d'autres questions? Notre équipe est à votre service!